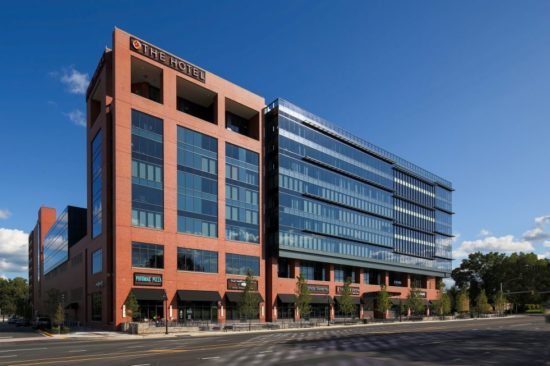 ---
---
Details
Hotel Reservations:
The Hotel is holding 30 rooms until September 30, 2019.
Standard Room Rate: $169
Identify as part of the 2019 TEDCO ENTREPRENEUR EXPO
Guests can make reservations by contacting the Hotel's Reservations Center:
(301)-277-7777
Parking:
The Hotel offers a private parking garage with 850 enclosed spaces. Guests attending the Expo will receive a sticker at registration for discounted parking for the day of the Expo.
Day of Event Parking: $7/car
Day of Event Valet Parking: $24/car
Overnight Self-Parking: $10/day
Overnight Valet Parking: $24/day
Metro & Public Transportation
The Hotel is located less than one mile from the College Park Metro station, which is on Metro's Green Line. Daily parking, bike racks, car sharing and Metrobus transportation are also available at this station. A Purple Line Metro station (currently in the planning phase) will be steps from the main entrance of The Hotel.
Nearby Airports
The Hotel is located near the three major airports that serve the Baltimore-Washington, DC area. The Hotel is 17 miles from Ronald Reagan National Airport; 27 miles from Baltimore/Washington International Thurgood Marshall Airport; and 36 miles from Washington Dulles International Airport.
Complimentary Shuttle
Complimentary shuttle service is available from our lobby. The Hotel shuttle offers transportation to the College Park Metro station and access to other destinations within a three-mile radius, including various points on the University of Maryland campus. Contact the bell desk to make shuttle arrangements.
MARC Train – Camden Line
The Maryland MARC Train, which runs between Baltimore's Camden Station and Washington DC's Union Station is a quick and convenient way to traverse the corridor between these two major cities. The MARC Train Station is located on the West side of the College Park Metro Station, just a twelve-minute walk from The Hotel. Complimentary shuttle service is available to and from the College Park Metro Station.
---